Re: Portland-local source for graft sealant?
West - Southwest… I'd always recommend
Portland Nursery
first, but they're inner East-side. If there are any 'Wilco' farm stores in your neighborhood, they've carried the
Doc Farwell's
grafting compound, which is the only product I'd recommend.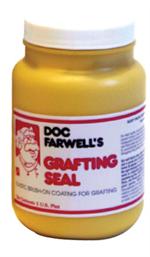 Call around, that's likely the only way some of these (
so-called
) nurseries will consider stocking such a 'specialty item.' Most of them seem to have the Farwell "seal & heal" compound, and as far as I know, it's the same formula as the grafting seal - just lacking the bright yellow color.
It's too bad smaller containers aren't available to the public… but $13 for that much fun and excitement isn't all that expensive